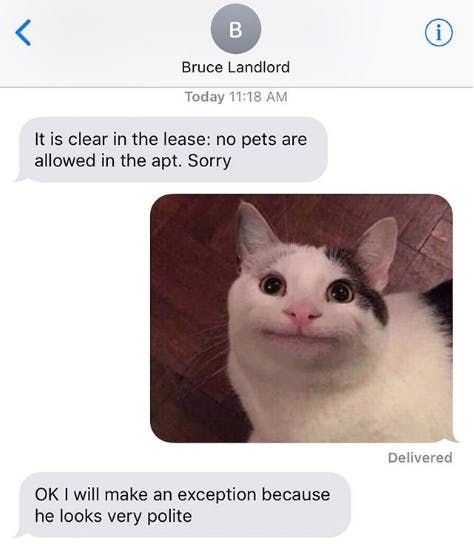 Finding a new home to rent is not always an easy task. It is even more difficult when you are looking to move in with your pets. Having a pet may be one of the best things in life for many people, and the thought of separating from them just so we can move into a home is devastating. But is it even illegal? In this article, we will look into the rules that apply to pet-friendly home rentals. If you're looking to rent a home with your pets, we have some of the best options in Klang Valley listed at the end of this article too.
Are Pets Allowed in Home Rentals?
Depends on the Malaysian Government, your local council and ultimately your landlord
If you're renting a landed property, the rules about keeping pets are more lenient. But that is something you would have to ask the landlord before renting a home. In fact, in a tenancy agreement, there should be special clauses that include a pet policy.
The Malaysian Government
When it comes to high-rise residences, there are different regulations. Residents of high-rise buildings can have pets as long as they don't bother, irritate or endanger the health of their fellow residents, according to the Strata Management (Maintenance and Management) Regulations 2015.
Source: Strata Management (Maintenance & Management) Regulations 2015
Despite this, the location of the property still plays a role. There may be varying rules for pet ownership in high-rise buildings in different areas of the country. Under the 2013 Strata Management Act, local authorities are given the right to set standards regarding the keeping of pets in Strata buildings.
Your local council
This means that the local government has the right to enact laws addressing the maintenance of pets in strata buildings under the Act. Strata structures, for example, comprise high-rise buildings (condos, apartments and flats) as well as Gated and Guarded Communities.
Local councils that permit and do not permit renting with pets:
Permit
Kuala Lumpur City Hall
Subang Jaya Municipal Council
Do not permit
Petaling Jaya City Council
Ampang Jaya Municipal Council
Kajang Municipal Council
In other words, whether or not the building management allows you to have a pet in your home, local council regulations supersede the management restrictions.
Are dogs allowed in high-rise residences?
If you follow the rules of the Kuala Lumpur City Hall (DBKL), you are allowed to keep a dog in a high-rise residence. What are those rules?
Apparently, only 'small dog' breeds are allowed in a high-rise. Under the Undang-undang Kecil Perlesenan Anjing Dan Rumah Pembiakan Anjing (Federal Territory Kuala Lumpur) (Pindaan) 2011 UUK8A "Small dogs in a flat" states that only small dogs to be maintained, safeguarded and managed in a high-rise building.
It makes sense to allow only small dogs as keeping large ones in a usually medium-sized home with little space for them to move around, is not really a good idea. In addition, the breeds authorised under the law are as follows:
1. Bichon Frise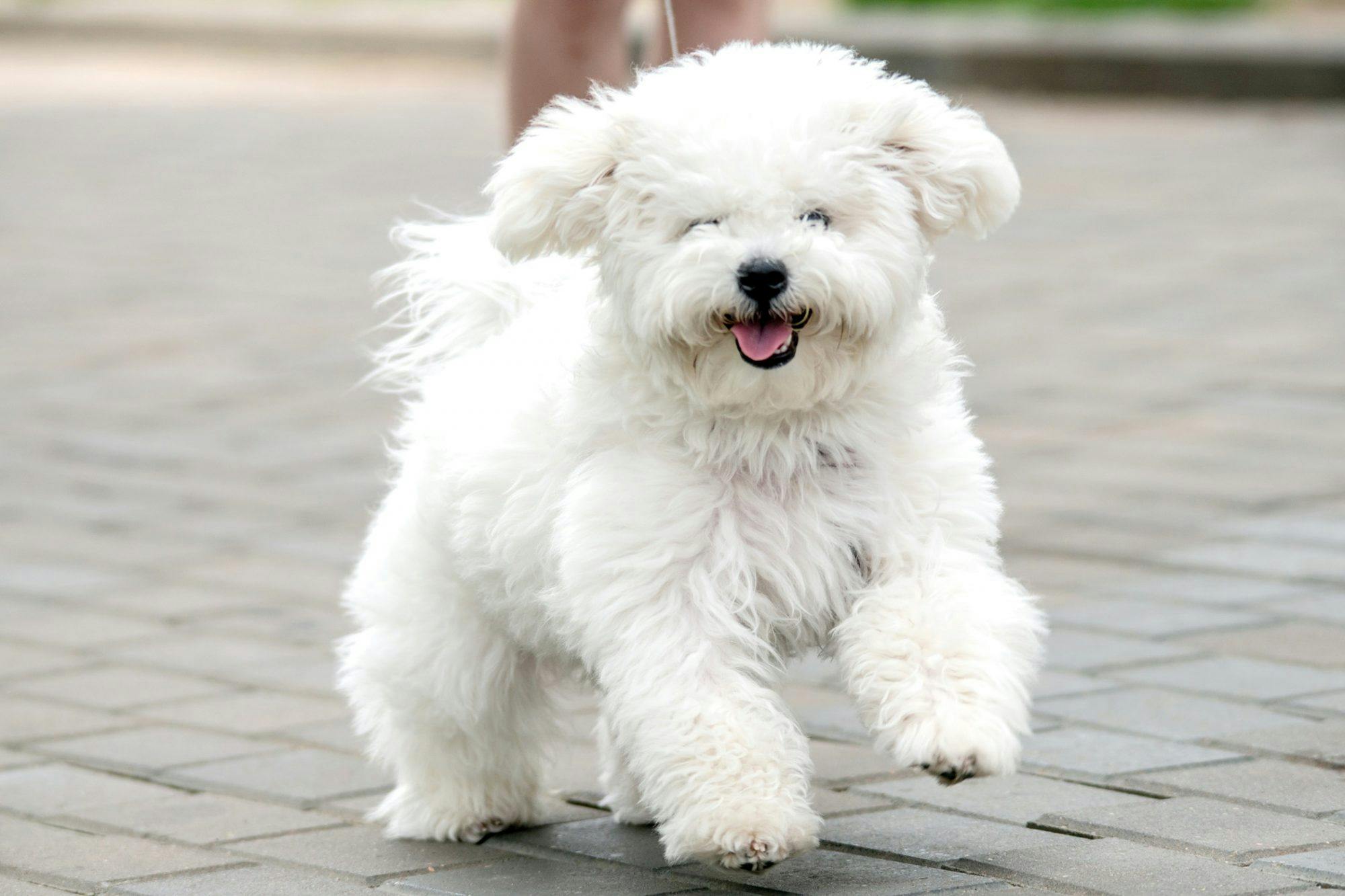 2. Toy Poodle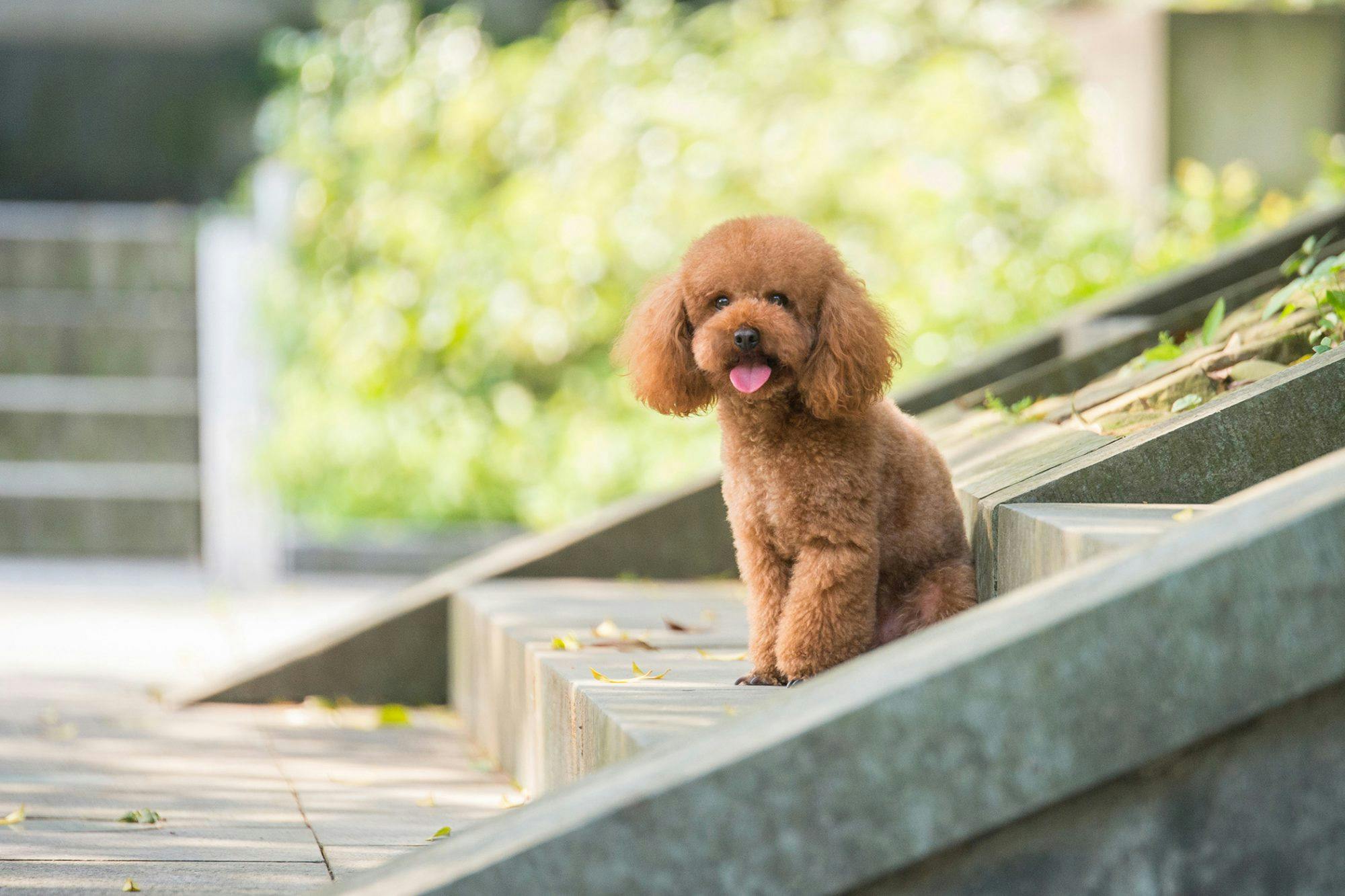 3. Pekingese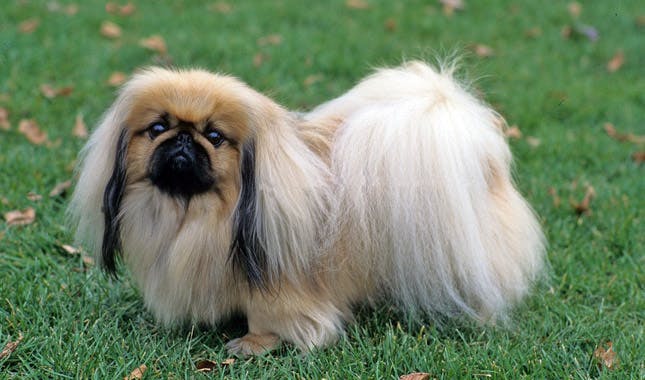 4. Japanese Chin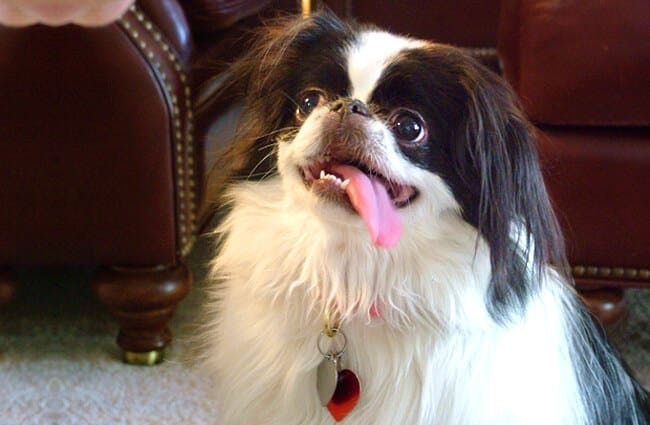 5. Maltese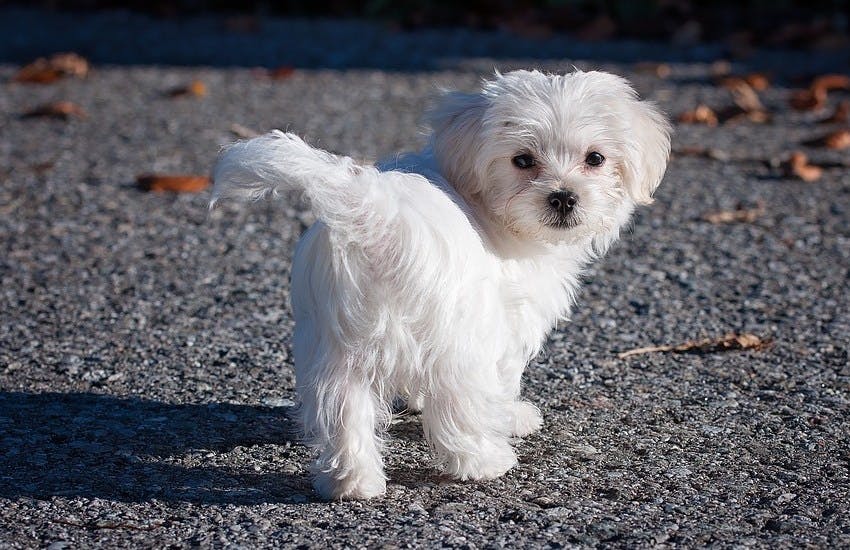 6. Pomeranian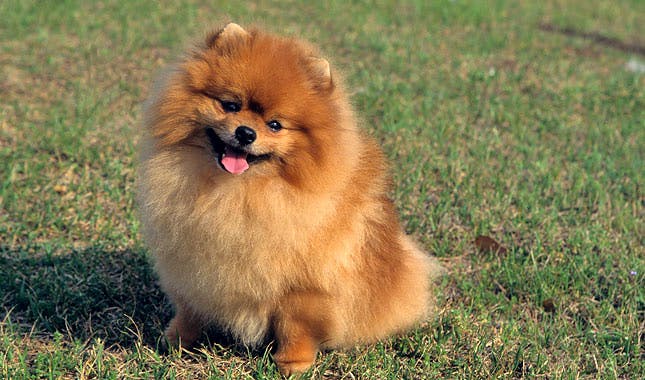 7. Chihuahua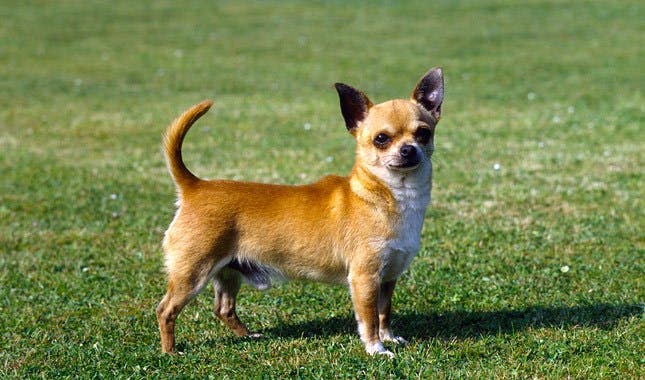 8. Papillon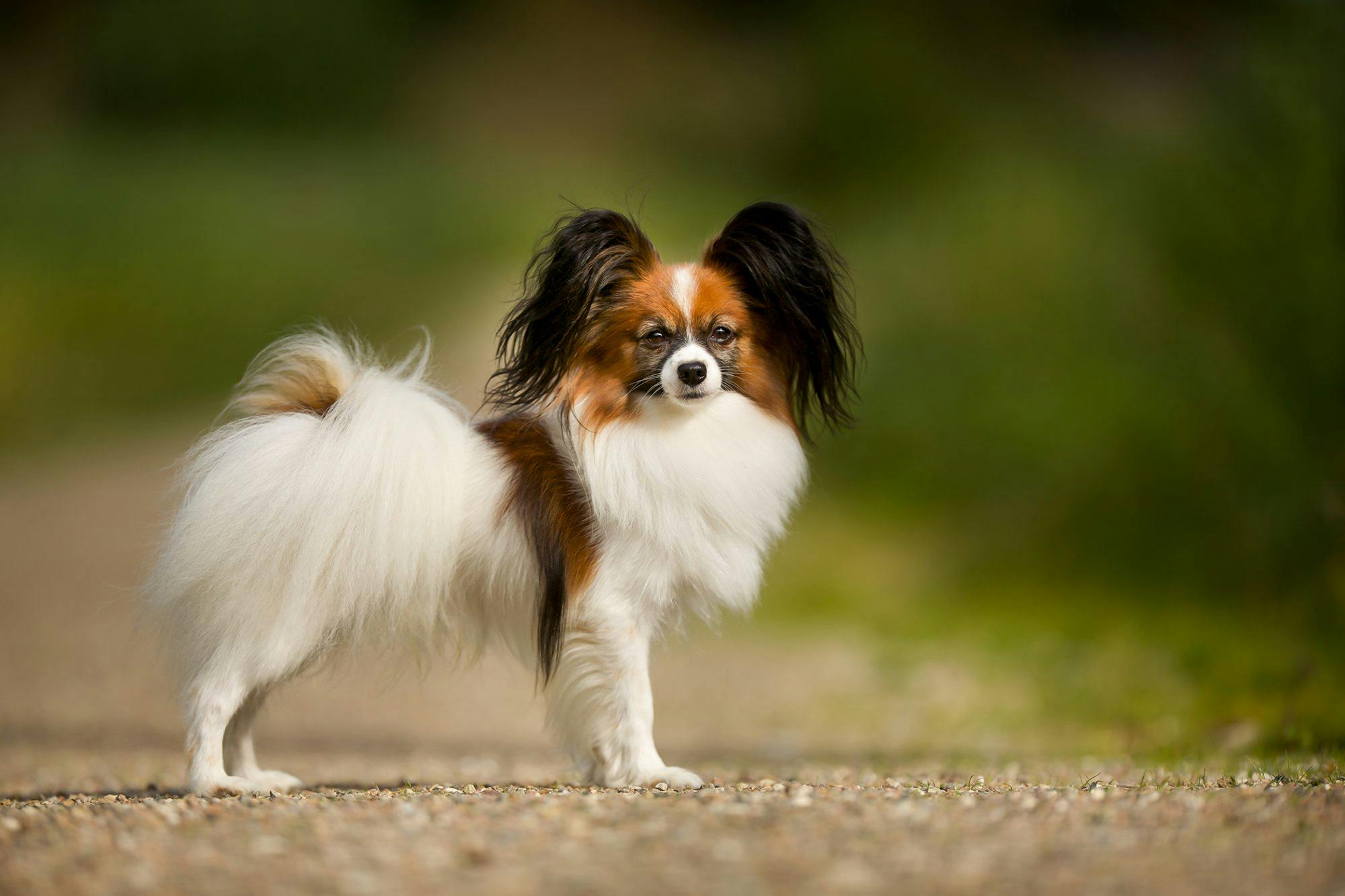 9. Miniature Pinscher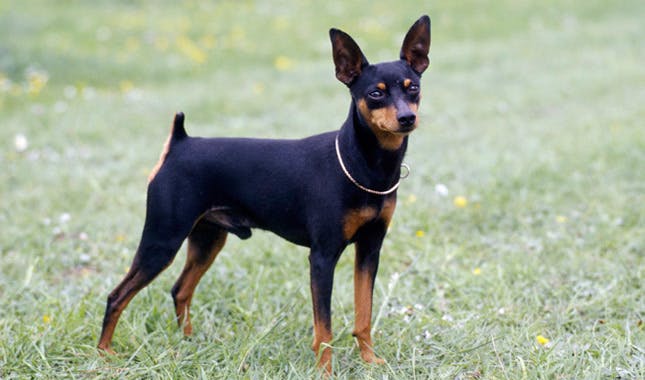 How to keep a dog in a high rise: Get a dog license
If your dog or the dog you plan to adopt is among the list above, the next step is to apply for a dog license. According to the country's regulations, no one is allowed to own or keep a dog in a high-rise building unless it is licensed.
If you live in Kuala Lumpur, applying for and renewing your dog's license is quite easy, thanks to the Kuala Lumpur City Hall's (DBKL) online portal. These are the five simples steps:
Fill out the online application. Applicants must additionally provide a consent letter from the Joint Body Management (JMB) or the Management Corporation (MC) with their application, such as the 'Surat Kebenaran Memelihara Anjing.'
Within 14 working days, the application will be processed by DBKL's health and environmental department (Jabatan kesihatan dan Alam Sekitar).
Print the bill upon the approval of the application.
You can pay at any DBKL branch or counter.
Upon payment, you will receive your dog's badge as well as a receipt.
Click here to get a dog license.
Can pets roam outside the home?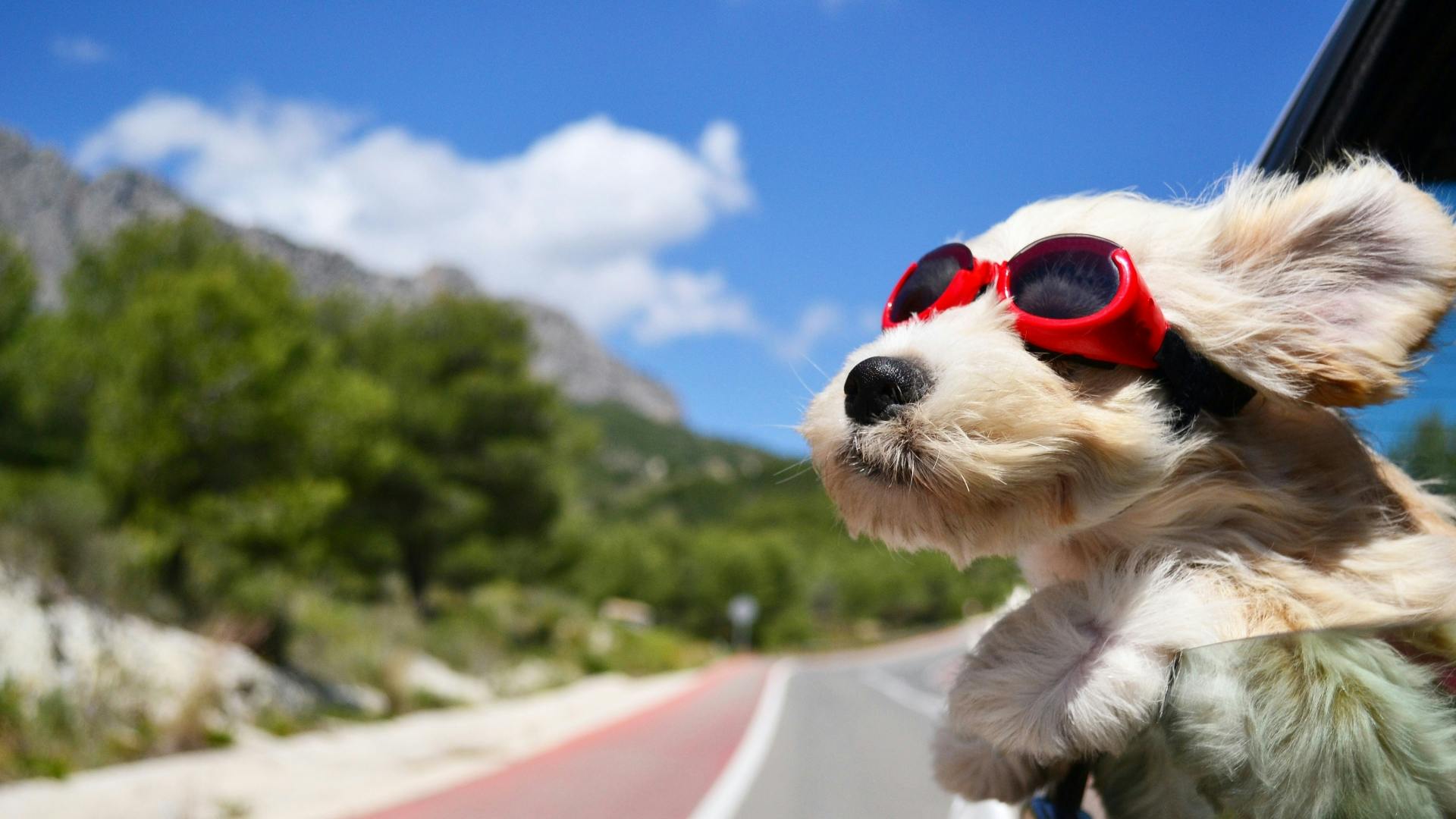 Your pet is not allowed to run free around the building compound and it should be restricted to a particular residence, that is yours only. Regardless of how energetic your pet is, you are not allowed to let them roam outside your home.
Fortunately, you can take them out for a walk outside the residential building. However, you must always supervise their behavior and, especially for dogs, make sure that they are always on a leash when walking them. Bear in mind that, according to Minor Offences Act 1955, you can get in trouble for neglecting your duty in keeping your dogs from hurting or chasing others in public.
Also, make sure they don't poop everywhere in public. If they do that, as an owner, you are responsible for cleaning it up. Nobody likes to see, or step on, random inedible 'mud pies' laying around.
Your landlord
If the landlord neither forbids nor allows keeping a pet in the home, you need to be forthright and honest with them if you're trying to move in with a pet. Finding a place where you and your pets can live together peacefully is considerably better than scurrying around attempting to hide your pets from prying eyes.
Landlords may not want to rent to a pet owner for several reasons. They may be concerned about wear and tear, but they may also be aware of how unsuitable the home is for an animal.
When you're relocating to a new location, this might be a very different situation than when you're looking for a pet to join you in your current home. If you already live in a rental home and want to have a pet, talk to your landlord. It's more preferable to come to an agreement on what both parties understand through an open discussion than to have a pet and then cause a rift. At the end of the day, it is up to the landlord to set up the policy of their own property.
5 Pet-friendly Homes
Are you looking to rent with your pets but not sure which home is right for you? Don't worry pet owners, you don't have to separate from your pet buddies as we, at Instahome, have all the pet-friendly homes for you.
How to find it? It's simple! When searching for an area or a home in particular, you can filter out the results by clicking on the "Filter" button, on the right-hand side.

Once the filter menu opens (as shown below), click "Pets Allow" under the Feature section. Then click on the "Apply Filters" button. Now you're all set! All the homes shown are the ones for you and your furbabies!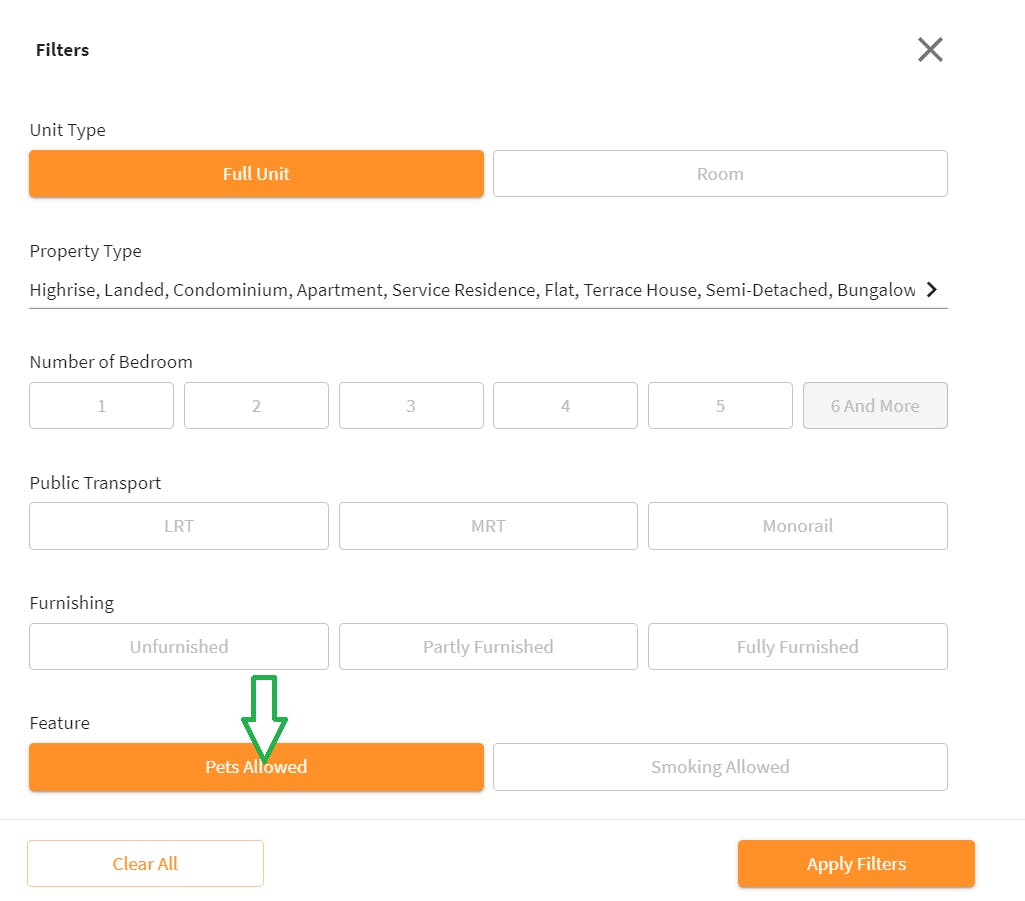 Keep in mind that, although some homes do not allow pets or are not categorized as pet-friendly, there's no harm in asking. You can click the Whatsapp icon on the bottom right and reach out to us so we can make the inquiry on your behalf.
Anyway, here are some of our picks: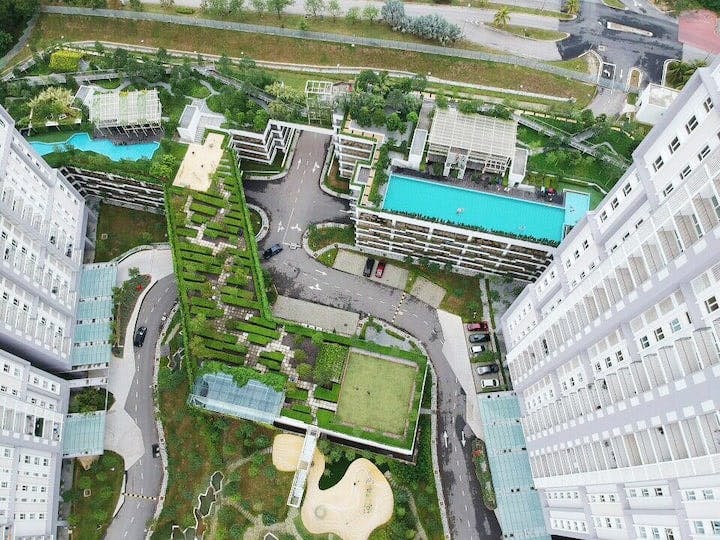 This residence is situated in Selangor's Sepang district. It's a good option for people who desire to live in an ideal metropolitan environment. It is recognized for areas like the Cyberjaya Lake Gardens, 8 minutes driving distance away, which have intrinsic natural beauty and a tranquil ambiance that gives much-needed refreshment, as well as walking and running pathways for you to give your pets some exploration to do.

Rental price: RM1,400
Facilities:
Badminton hall
Perimeter Fencing
Gymnasium room
Jacuzzi
Landscaped Garden
Multi-purpose hall
Playground
24 hours security
Swimming pool
Amenities:
Dpulze Shopping Center
Gem in Mall
Bonavox in Shaftsbury Square
Waterski and Wakeboard World Cup
Raycer Powerhouse
Tamarind Square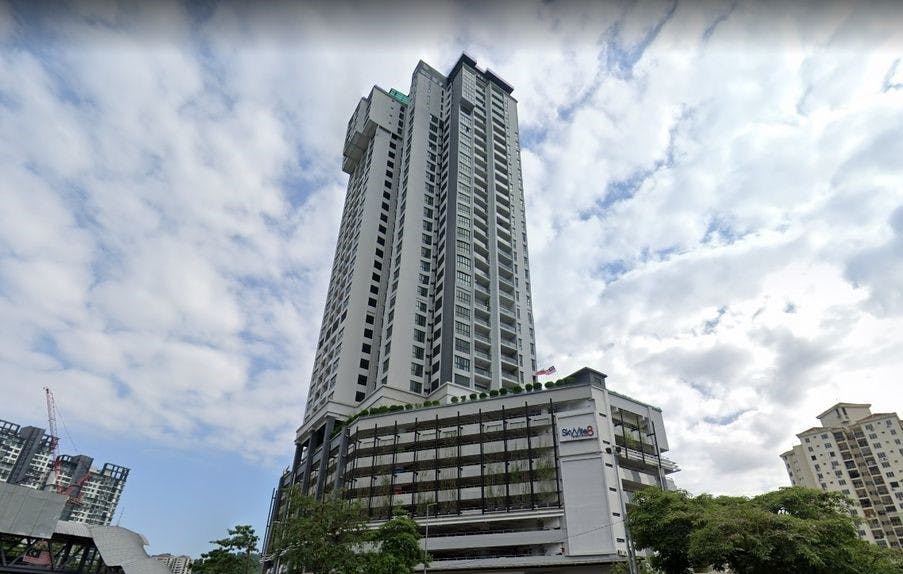 This residence embodies the ideals of today's society where you can live like you're on vacation every day as it offers a resort-like experience in daily life. At Skyville 8, you'll get the best of both worlds: a relaxing respite in a cosy setting, as well as the opulence of a luxury resort. You can take a short drive of around 8 minutes to the nearby Taman Rimba Bukit Kerinchi to walk your pet there.

Rental price: RM 1,400
Facilities:
Security
BBQ
Convenience Store
Pool
Shuttle Bus
Playground
Gym
Visitor Parking
Amenities:
Center Sri Petaling
The Gardens Mall
Jaya Shopping Centre
Pavillion
Sunway Shopping Mall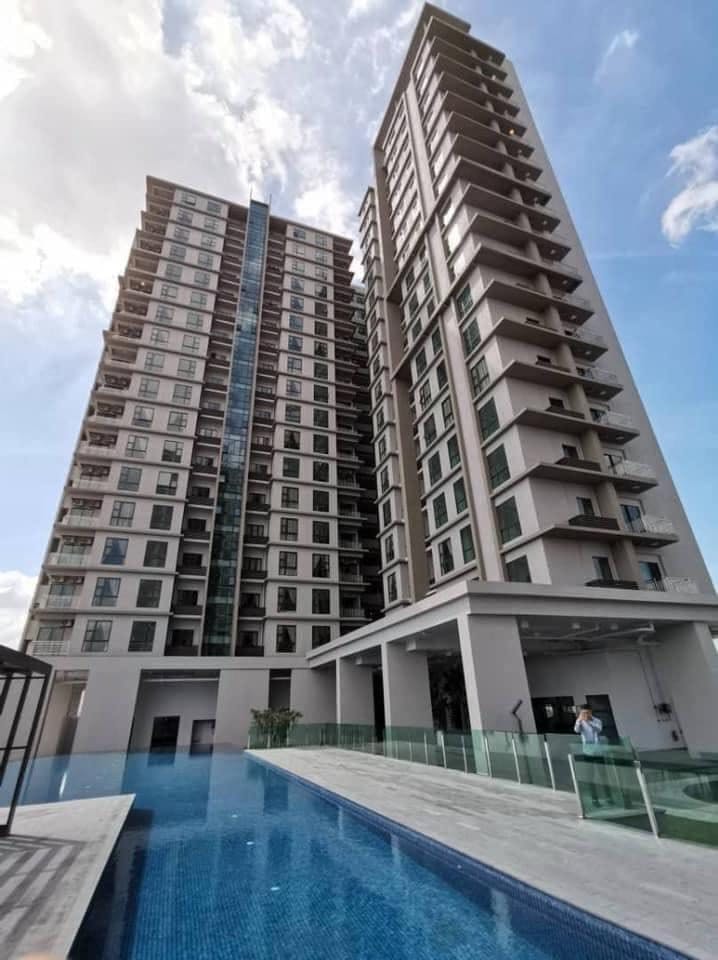 The units at this residence are spacious and pleasant, which is complemented by a stunning view of Subang Jaya's busy streets. City dwellers will like living here because most entertainment establishments can be reached within a few blocks of their homes. There is also the nearby Millennium Park, only 4 minutes of driving distance if you feel like taking your pets for a quick stroll.

Rental price: RM 1,699
Facilities:
Security
Gym
BBQ
Parking
Playground
Pool
Shuttle Bus
Visitor Parking
Jogging Track
Amenities:
Paradigm Mall
Maze Escape Room
Empire Shopping Gallery
LOST in KL - The Haunted House
Sunway Lagoon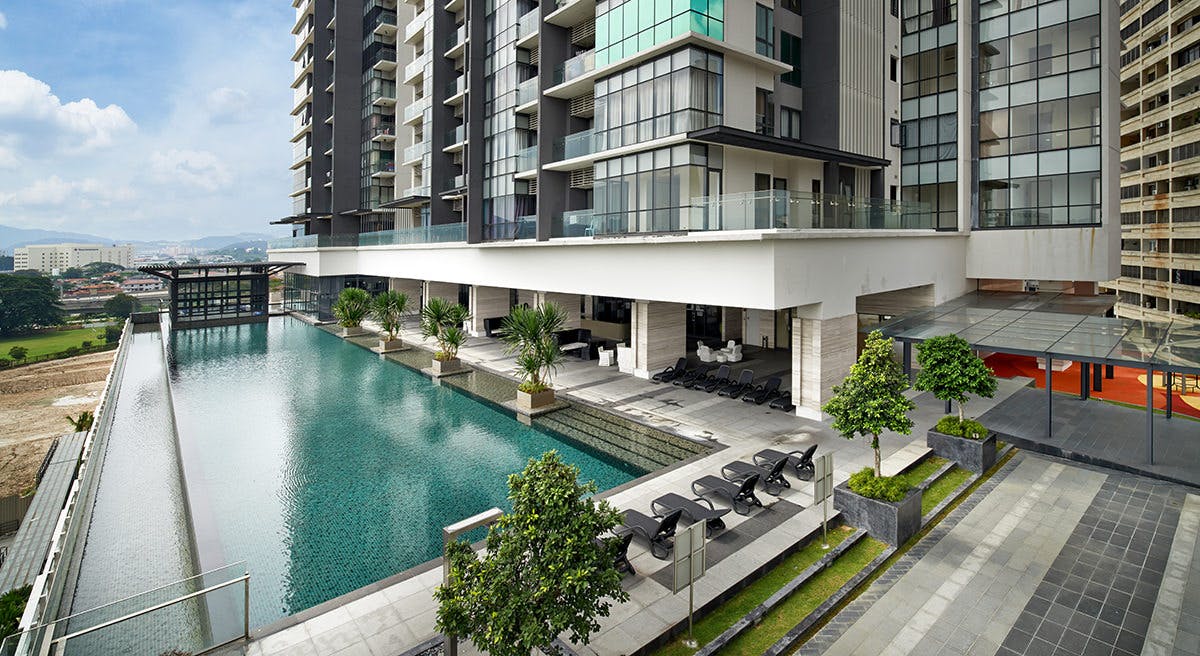 Due to its various wellness facilities, residents will be able to exercise and relax at their own pace without having to worry about lining up to use the facilities. Located in the heart of Ampang Hilir, Kuala Lumpur, The Elements is an ideal location as it is surrounded by several popular attractions in Kuala Lumpur. Hop on a car with your furbabies and get to the nearest park, Taman Tasik Ampang Hilir, with only a 6 minutes drive and let them explore the nature!

Rental price: RM 1,900
Facilities:
Security
Gym
BBQ
Parking
Playground
Pool
Sauna
Visitor Parking
Laundry Room
Amenities:
Suria KLCC
Avenue K
Great Eastern Shopping Mall
Ampang Park
SuperPark Malaysia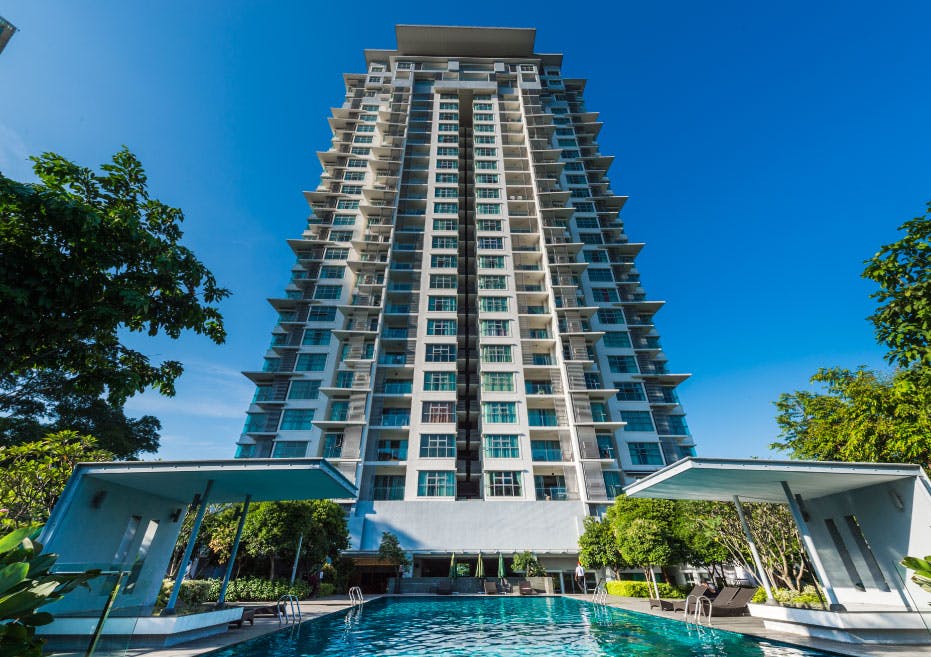 Surrounded by luscious greenery and awe-inspiring landscapes, Suasana is a wonderful place to raise your family. However, if you are not a family type of a person or perhaps, someone who enjoys the nightlife scene, then you have Zion Club, Gelleno Club and bar and Elysium around the corner. Let your pet enjoy some fresh air outside, away from the confinement of the home, at the nearby KL Forest Eco Park - only 4 minutes of short drive away!

Rental price: RM 2,000
Facilities:
Security
Gym
Parking
Playground
Pool
Cafe
Visitor Parking
Amenities:
Changkat Bukit Bintang
Fahrenheit88
Alor Backspace Street Art
Central Market
Malaysia Heritage Walk
Bottom line
So pet owners, before renting a home, remember this: you don't necessarily have to say goodbye to your cute companions. Just make sure to find out the regulations of pet-keeping in the area and talk to your landlord about it. Once you got that out of the way, if you're keeping a permitted dog in a high-rise residence, get it licensed and be prepared to carry the responsibility of supervising their behavior especially in public areas.
If you're keen on any of the homes listed above or want to see more available home rentals that allow you to move in with your trusted pet-buddies, make sure to check out all the options at our website and take a look around using our free VR tours!
Click here to find your dream pet-friendly home.